BOOKSTORE
Most of the books in our bookstore, plus many others not listed, including how-to manuals, can be ordered directly from Montana renewable energy dealers.
Wind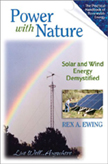 Power with Nature: Solar and Wind Energy Demystified
by Rex A. Ewing
Paperback - 256 pages
PixyJack Press, LLC; Illustrated edition (April 12, 2003); ISBN: 0965809854
Practical, hands-on information about grid-connected and off-grid systems, plus sections on solar, wind and micro-hydro power. Ewing also explains batteries, inverters, charge controllers and other components of a renewable energy system. The book delves into passive solar techniques, solar hot water heating, and options for pumping water.

Wind Power for Home & Business: Renewable Energy for the 1990s and Beyond (Real Goods Independent Living Book)
by Paul Gipe
Paperback - 432 pages (May 1993)
Chelsea Green Pub Co; ISBN: 0930031644

A comprehensive guide to using wind to power private houses and small businesses and farms. Describes and illustrates the wide range of systems now commercially available; suggests criteria for citing; includes equations for figuring out the power potential of various sizes in various conditions; and discusses legal and safety issues. Annotation copyright Book News, Inc. Portland, Or.



Wind Energy Basics: A Guide to Small and Micro Wind Systems (Real
Goods Solar Living Book)
by Paul Gipe (Preface), Karen Perez
Paperback - 122 pages (April 1999)
Chelsea Green Pub Co; ISBN: 1890132071

In Wind Energy Basics, Paul Gipe provides the reader with an informative and easy-to-understand guide to small and micro wind systems for the generation of energy. Gipe includes detailed information on planning, purchasing, siting, and installing a wind system, and explains the integration of wind power with solar photovoltaics for more cost-effective and reliable off-the-grid applications. Gipe also explains "net metering" and intertie possibilities, describing how homeowners and businesses in may states can now sell their excess electricity back to the utility company. Wind Energy Basics is a "must" for environmentally supportive advocates seeking to establish non-polluting energy resources for themselves, their families, and their businesses.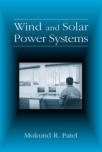 Wind and Solar Power Systems
by Mukund R. Patel
Hardcover - 351 pages (April 1999)
CRC Pr; ISBN: 0849316057
This book is a lucid, up-to-date and comprehensive reference for theory and practical matters surrounding our two most viable alternate energy sources. Be careful though because the first edition has a few typographical errors, one or two in its derivations.

Wind Energy Comes of Age (Wiley Series in Sustainable Design)
by Paul Gipe
Hardcover - 536 pages (June 1995)
John Wiley & Sons; ISBN: 047110924X

The most thorough treatment of the wind industry so far. For insiders and newcomers as well, the book will be a valuable tool for understanding the development of the wind power industry.

Wind Energy Explained:
Theory, Design and Application
J. F. Manwell, J. G. McGowan,
A. L. Rogers
ISBN: 0-471-49972-2
Hardcover - 590 Pages
May 2002
Recent years have seen a growth in the implementation and economic viability of wind energy technology. This safe and abundant source of clean, renewable energy is now making a significant contribution to electricity supplies worldwide. Addressing the growing requirement for information on the theory and practical application of wind technology Wind Energy Explained provides a thorough introduction to this multi-disciplinary field.
This authoritative and accessible textbook:
Provides an overview of wind energy technology, charting the development of the first modern wind turbines.
Discusses the characteristics of the wind resource and the atmospheric boundary layer.
Outlines the aerodynamic principles and mechanics of the wind turbine, before going on to consider the electrical aspects of energy conversion and generation.
Examines key issues of wind turbine design and wind system control.
Offers guidance on turbine siting and integration issues and analyses the economic benefits of wind energy generation.
Considers the environmental impact of single turbines and wind farms and the design of wind systems for minimal visual impact.
Provides a comprehensive set of tutorial problems based on the contents on each chapter.
The comprehensive coverage ranging from wind turbine control and operation to system design and public policy will appeal to engineering students from a variety of backgrounds. Practitioners new to the field of renewable energy will find this a valuable introduction to an emerging energy source.

An online version of this title is available for license through Wiley InterScience®.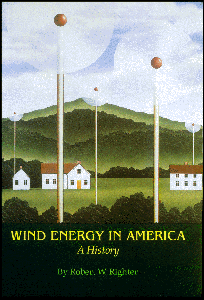 Wind Energy in America: A History
by Robert Righter
University of Oklahoma Press, 1996, 361 pp.

"The free benefit of the wind ought not be denied to any man."
So begins a section in the book "Wind Energy in America: A History" by Robert Righter. The quote from Herbert of Bury (Suffolk, Great Britain, circa 1180), aptly describes one of Righter's central themes: that there has always been a "friction between centralism and localism" in the use of energy. In this case Herbert was trying to use the power in the wind to liberate him from feudal despotism. Wind energy, says Righter, has always lent "itself to individualism and decentralization" and as such has often been seen as a tool of emancipation by the downtrodden.

Windmill Construction and Generating Power
by F.E. Powell
Paperback (December 1991)
University Pub House; ISBN: 1877767514


Grid Integration of Wind Energy Conversion Systems
by Siegfried Heier, Rachel Waddington (Translator)
Hardcover (September 1998)
John Wiley & Son Ltd; ISBN: 047197143X

Addresses technical, economic, and safety issues inherent in the exploitation of wind power in a competitive electricity market, focusing on improved use of grid capacities and grid support for fixed- and variable-speed controlled wind power plants. Coverage includes electrical and mechanical components of wind power plants, and design, construction, and installation. First published in German in 1996 by B.G. Teubner.

Wind Energy in America: A History
by Robert W. Righter
Hardcover - 361 pages (April 1996)
University of Oklahoma Press (Trade); ISBN: 0806128127

Relates the history of the efforts to capture the power of wind for electricity, from the first European windmills to California's wind farms of the late 20th-century, examining inventors and technical innovations as well as the politics of the power industry. Describes individual and small-business contributions to wind energy development, concluding that an individual, decentralized power system is a reasonable alternative for rural America. Includes b&w photos. Of interest to environmentalists and general readers. Annotation c. by Book News, Inc., Portland, Or.



Wind Power (Energy Forever)
by Ian Graham
Reading level: Ages 9-12
Library Binding - 48 pages (October 1999)
Raintree/Steck Vaughn; ISBN: 0817253645

Case studies, historical retrospectives, current status reports, and speculative near-future developments are used to explore both traditional energy sources and alternative renewable sources. While the environmental impacts of power generation are a theme throughout, the texts are balanced and never sermonic. Illustrations and full-page photos aid in presenting concepts.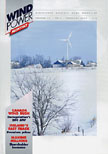 In its own words, Windpower Monthly "blows fresh air into the international energy debate." Windpower Monthly promises: " Forthright news interpretation and critical analyses of key issues, concisely reported, presented with clarity and wit, to keep you apprised of the facts about wind power and its markets. Often provocative, sometimes arrogant, occasionally irreverent, always informed."